Interior Design by B.J. Brugger.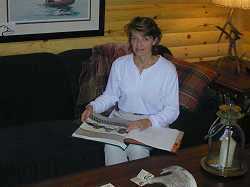 With a B.A. in Design from Michigan State University, Brenda J. Brugger has worked in interior design for over 20 years, beginning in New York City and then returning to her home town of Tawas City. Her clients include individual residential homeowners in Michigan, Florida, South Carolina and other states, as well as commercial establishments and condominium developments. She has also designed for governmental entities such as the U.S. Air Force and Central Michigan University, among others.
B.J. is available to assist customers of The Tawas Bay Furniture Company in the selection of furnishings and accessories and with all of their design needs.